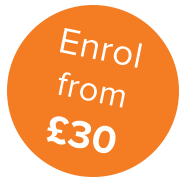 Arthritis – The Holistic Approach
Level: Professional Development
By successfully completing this course, you will:
Gain skills and knowledge in Arthritis – The Holistic Approach to expand an existing practice, as a foundation qualification towards further studies, or for personal interest
Be awarded the BSY Professional Certificate of Merit
Be eligible to become a member of AHCP (Association of Complementary Practitioners)
You can study this course from the comfort of your own home; in your own time and at your own pace; with helpful support and encouragement from our friendly tutors.
Course overview
Arthritis is used to describe any inflammation of the joints, and there are around 200 specific conditions, including the two most commonly known – rheumatoid arthritis and osteoarthritis – which can be painful and debilitating conditions. There are many possible causes of arthritis, including genetic predisposition, dietary and lifestyle habits and impaired immune system function. It is generally agreed that changes in lifestyle and eating habits and attention to exercise and stress reduction can be of benefit to sufferers, and this course examines these and other approaches.
Syllabus
Practical training
No practical training is required to complete this course.