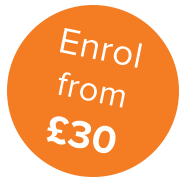 Traditional Chinese Medicine (Applications of)
Level: Professional Development/Personal Achievement
By successfully completing this course, you will:
Gain skills and knowledge to expand an existing practice, as a foundation qualification towards further studies, or for personal interest
Be awarded the BSY Professional Certificate of Merit
You can study this course from the comfort of your own home; in your own time and at your own pace; with helpful support and encouragement from our friendly tutors.
Course overview
This course is useful for clinical practice as well as home treatment.  It covers the safe use of herbs and their effects on the body, as well as the procedures for the preparation of teas, decoctions, creams etc.  Practitioners will be able to advise on how to deal with common everyday ailments by means of herbal remedies and food therapy.
Syllabus
Practical training
No practical training is required to complete this course.